Meetings
TSSI fosters continual improvement of members' business and personal development through education and idea exchange. Meetings are open dialogue, planned presentations and social interaction.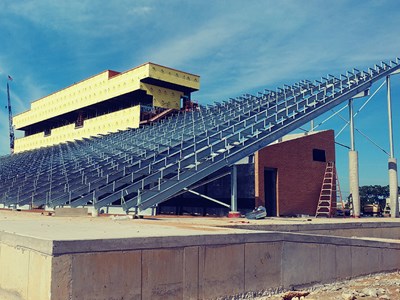 Our Next Meeting
Friday, November 9th: Meeting at Vulcraft Joist/Deck Plant
Highway 287 N.
Grapeland, Texas
Guest Speakers and Program:
AISC
TCA Update
Steve Murphy - Economic Update and Forecast
Michael Stubbs - Connections
Vulcraft Update and Plant Tour
REGISTRATION:
Contact info@tssi-texas.org to confirm your registration.
Hotel Accomodations 
Hampton Inn
2700 S. Main Loop 256
Palestine, Texas
Group Name: TSSI
Cut Off Date: 11/7/18
903-723-0016
Quarterly Meeting Schedule
February 9, 2018
 Arlington, TX
May 10-11, 2018
Austin, TX - Special Event
November 9, 2018
Vulcraft - Grapeland, TX
Not a member? Join TSSI today and be a part of a vast network of steel experts and professionals.